Enhance guest service — and boost employee productivity — with smart labor tools
Finding the perfect balance of labor is always a challenge. You can exceed guest expectations, without excessive staff, by using labor models based on forecasts and pre-configured rules. Inn-Flow helps you operate smarter and more efficiently with tools that provide clear insight into labor needs and help you identify ways to reduce labor costs.
Labor models
Smile iD
Housekeeping management
Overtime at risk alerts
Smart scheduling
PTO management
Daily approvals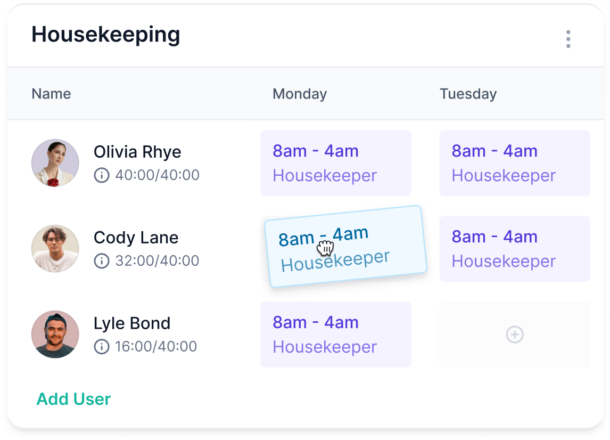 Keep employees happy with smart scheduling and improved communication
With innovative labor management tools, you can simplify the process of scheduling and forecasting. Employees benefit from tools that make it easier to clock in, request time off, and stay informed of scheduling changes.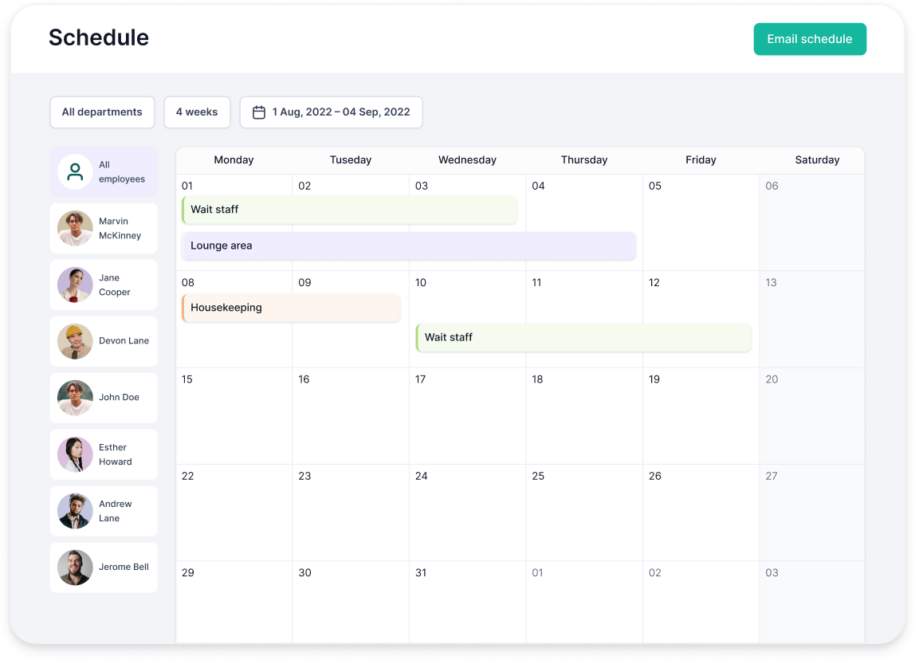 Labor models
Payroll integration
Smile iD time clock
Smart scheduling
Housekeeping management
PTO management
PMS integration
Smart notifications
AI insight and support
Reduce labor costs with better insight and monitoring
Labor is the largest controllable expense for any hotel manager. Our labor software gives the tools to accurately monitor employee productivity and successfully reduce labor waste. With a holistic view of labor operations, you can more easily identify potential problems and uncover opportunities to maximize productivity.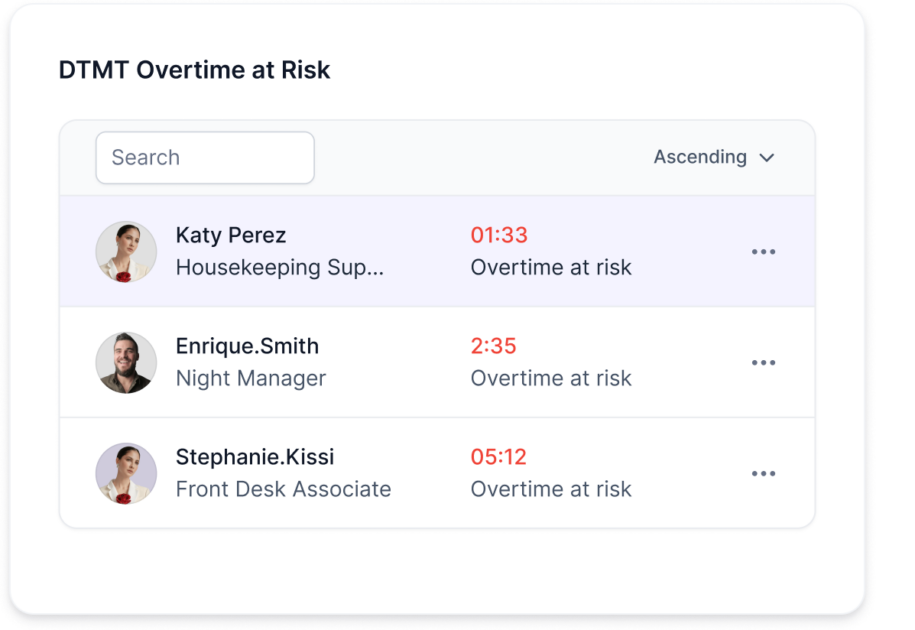 Labor models
Dashboard
Overtime at risk alerts